Dedicated storage only for you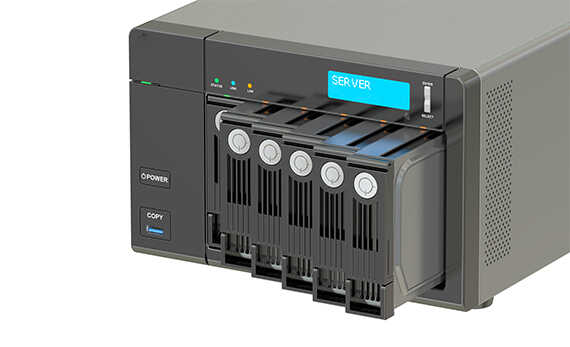 Professional NAS servers
Network Attached Storage, or NAS for short, is a small server with slots for HDDs intended to run 24/7. The NAS can serve as a central storage for your data and backups and provides a number of other functions and special features such as a web server, database server or mail server.
Rent professional storage under the favorable conditions that only our data center provides.
Operating lease
Storage can be ordered as a separate service and when the two-year contract expires, you can buy the device only for € 2.
Unlimited connectivity
We provide NAS for free with top connectivity 1 Gbps START and unlimited data transfers.
Security and encryption
The NAS server includes 1 IPv4 address, as well as BASIC Anti-DDoS protection and many encryption protocols to choose from.
Free hardware support
You get free support for all hardware for the duration of your NAS storage lease, just like dedicated servers.
Haven't you found the right NAS?
Write us the specifications, which you need. We will send you a calculation immediately