Hosting service providers like to use incomprehensible technical terms or hide behind empty marketing slogans. But at Coolhousing we consider high-quality service as a standard feature and we are able to offer them to all our customers who certainly require inexpensive hosting for small servers with 50 W power input, but also to those customers whore rent entire racks.
The purchase of your own server is probably a decision which has to be made by every IT professional who needs to put together a new project, or who requires the current technical equipment to meet ever-growing demands of current projects. Own server offers several advantages including customization of hardware configuration based on the needs of various projects, sufficient and expandable disk capacity, and finally, also total control over the entire project from the beginning to the actual deployment or use.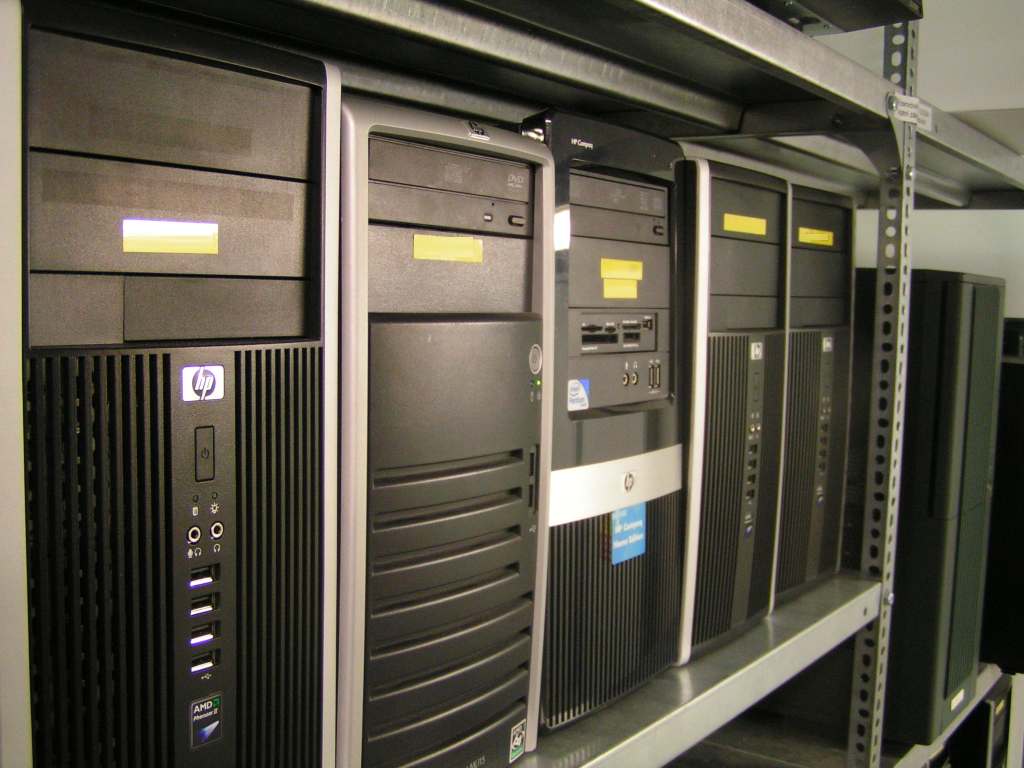 Your new server must be connected to the Internet and fitted with uninterrupted power backup source as well as with the necessary high-quality cooling system. In a situation like this, gambling with half-sufficient applications or solutions simply does not pay off: The best option is to use services offered by a professional data center.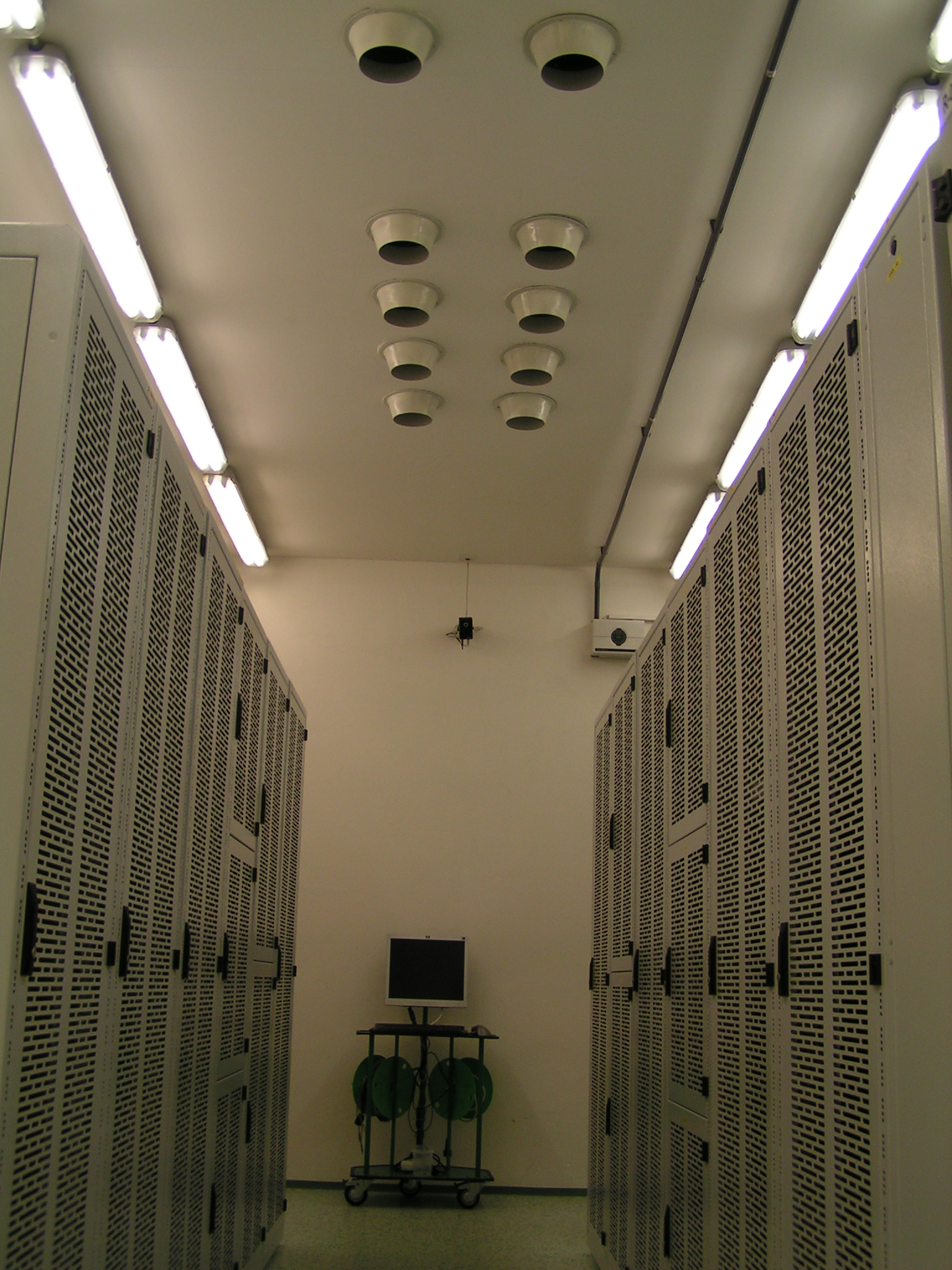 Each server deserves maximum care
Coolhousing treats every server the same. Regardless whether it is a gaming server, or server where private websites run or if the server is a key element of your company success. Each server deserves maximum care.In Coolhousing data center you may have your servers placed on racks or in lockable boxes or in cabinets of the following types: small tower, tower, big tower or desktop. Servers in rack cabinets are placed in suitable stands. Our data center provides number of racks with various depth, which allows us to place your server in the most suitable location.
Backup power source
A regular small servers with similar configuration as office or home computers consumes electric power equal to hundreds of crowns per month. Consumed electric power makes up a significant part of the price but at the same time it is the part which may be modified or influenced easily.
The key to less expensive server housing the key is to monitor the server power input constantly and specify the applicable or requested power input in the relevant contract. Instead of regular power outlets, all servers placed in the Coolhousing data center are connected to monitored and controlled power sockets in ePDU Eaton EMAA 11 panels. These sockets allow us to perform individual measurements of the power input used by each server.
Thanks to this feature our customers can see the actual amount of electric power consumed by their servers, which allows them to order and specify in their contracts only the power which their servers will use and therefore, not to pay for unused electric power. Further, a long-term electric power input is multiplied by a coefficient 0.95, which benefits the customer, and which further protects the customer from unexpected power increases due to impact loads, which cause increases in power consumption.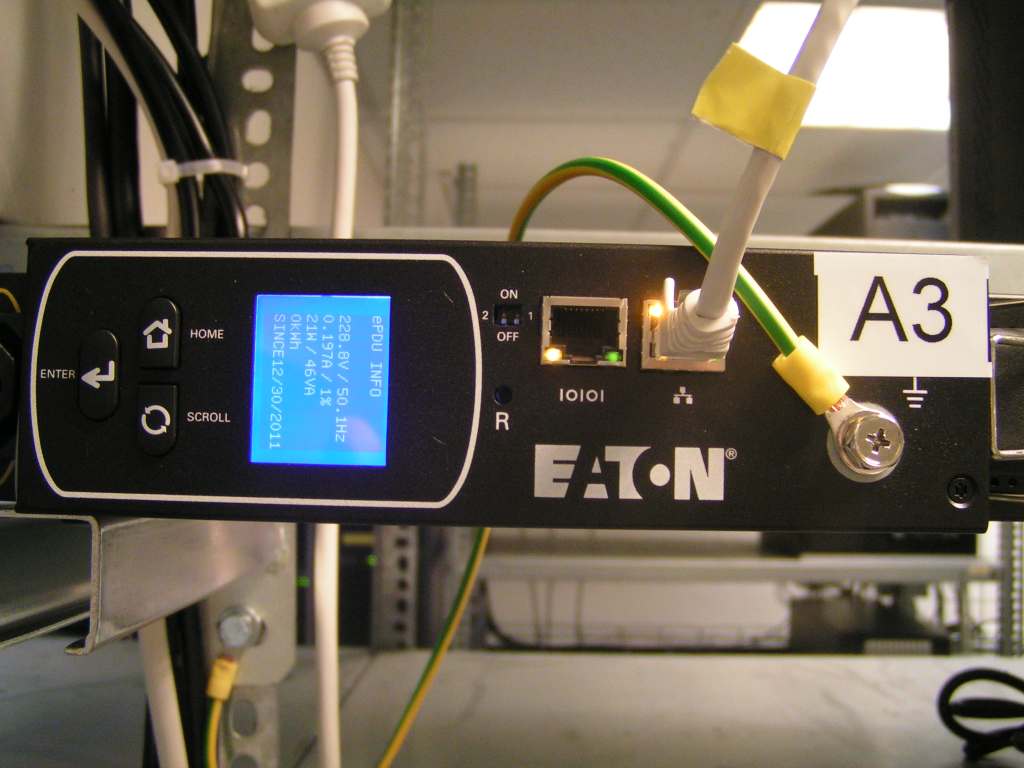 Precise online measurement and monitoring of the power inputs of all servers is possible thanks to our top-of-the-line power panels supplied by Eaton – the global leader and supplier of electric power distribution devices, power supply quality control equipment, automation and output monitoring equipment, as well as energy related systems and devices.
The contractually available server power input ranges from 50 W for small and power-saving machines all the way up to 400 W for large multi-processor servers with multiple hard drives. Customer request for larger power input is handled on individual basis. An absolutely essential feature is UPS power backup system, which provides power immediately after a power blackout occurs. After several seconds diesel power backup units start working and therefore, the power supply is never interrupted.
Connection to the Internet
Coolhousing data center offers 100 Mb/s and 1 Gb/s Internet connection via the national Internet connection node NIX and abroad connection offering speeds from 16 Mb/s to 500 Mb/s. For demanding customers we offer special connections.
Low prices for Internet connections Coolhousing is able to offer low prices for internet connections thanks to sharing – the so called aggregation feature, which is however, set very carefully, in order to make sure that server availability is not compromised.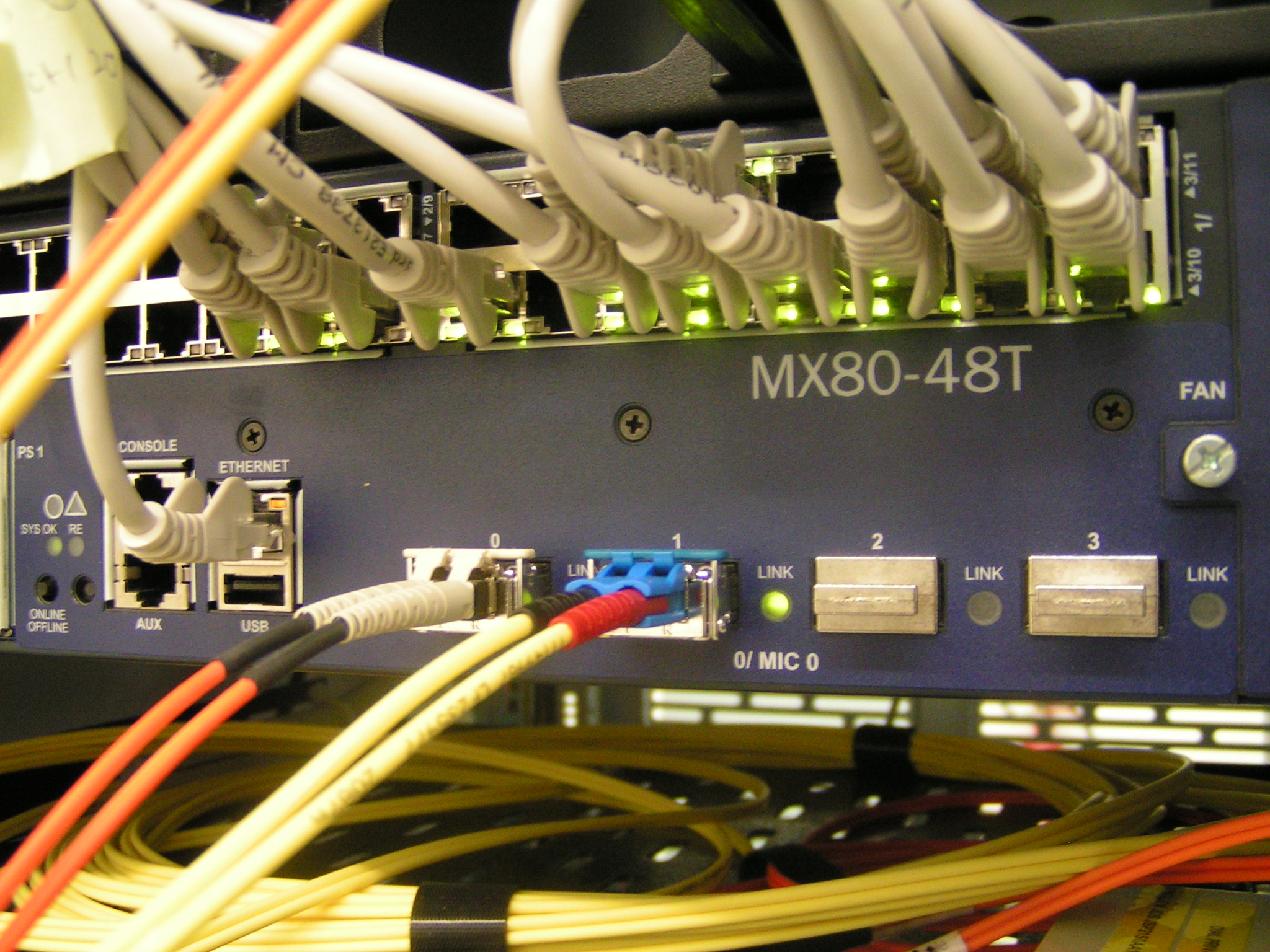 Each aggregated coupling is shared by maximum of 24 servers, which even during peaks will not create loads of more than 20 %. On average, shared servers connected at 100 Mb/s send data at a rate exceeding 70 Mb/s and download at speeds around 80 Mb/s. As the absolute minimum, Coolhousing guarantees to each customer 20% of the declared capacity of the shared line.
Aggregation is the only option how to offer good speeds and connection quality, while still maintaining friendly prices. All hosting service and Internet connection providers use this service. Customers who use their servers to run demanding applications and where the availability of their services is crucial may use guaranteed connections. However, price for guaranteed line is several times higher.
If you use IPv6 you will never run out of IP addresses
After several years of hesitation, this world finally decided to use modern Internet protocol IPv6, which will replace the current protocol IPv4, whose capacity is no longer sufficient. However, at Coolhousing you can be sure that your servers will be available via IPv6 and IPv4 protocol at the same time.