We decided to sweeten your summer. Whether that we sent all the obligations on vacation, Cool refreshment with every order now or recently, guessing competitions on our Facebook fanpage.
We have created an application where we will be changed every 14 days the competition question. Are you able to simply guess the correct result, and whoever gets closest to the original "Cool" flash disk with a capacity of 8 gigabytes.
We have decided to reward only one competitor would not be enough, so reward equal to all participants in the form of a discount coupon of 5 % on all our services.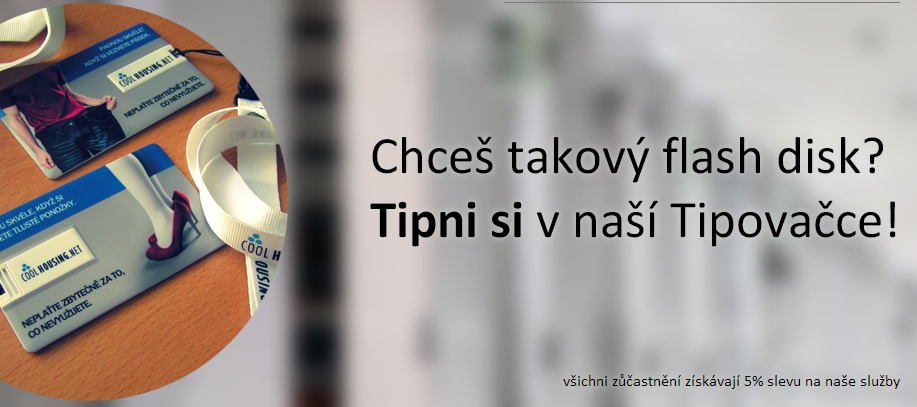 Author: Jirka Dvořák