We at Coolhousing are fans of Czech hockey. Root with us and support the Czech hockey team at the 2014 World Championship in Belarus. In view of the events planned for the upcoming weekend, when the semi-final and final matches will be played, we have decided to present a binding challenge. If our hockey players take any medal away from the World Championship, then as of Monday 26 May 2014 Coolhousing will provide for each order 50 GB of space on an external data storage repository FOR FREE. If the hockey team earns GOLD, we will add an additional 50 GB and reach 100 GB.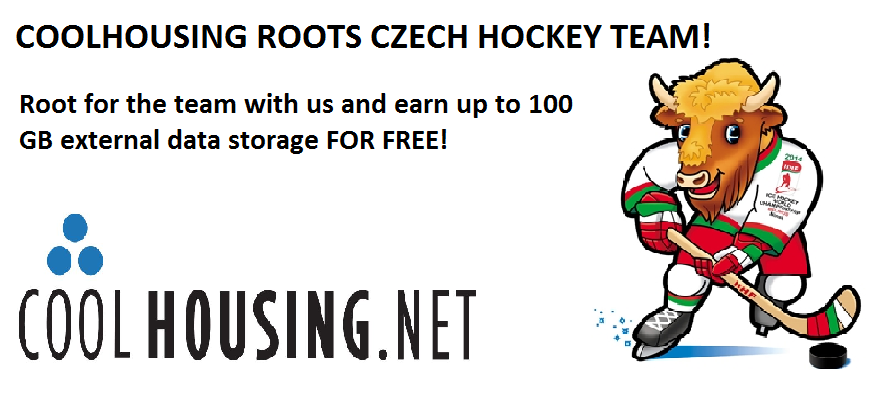 The repository will be linked to the order, and if you use a service from Coolhousing you will have a data repository for the service FOR FREE!
So root for the team with us!