Unified Threat Management equipment are the smarter and more capable evolutions of traditional firewalls. In addition to firewall functions, they can also cover all the roles necessary for network security. It will prevent penetrations to the network, serving as antivirus and anti-spam at the gate, and it will provide content filtration and load management.
Based on specifications and independent tests, the CR35iNG model is able to work with 2,300 Mb/s (UDP packets). In comparison to equipment provided by our competitors in the same segment, this UTM provides excellent price/performance ratio. It can cover functions of the SPI firewall, antivirus, anti-spam, IPS, filter in web operation and in instant messengers, application controls, IPSec/SSL VPN, as well as network operation management.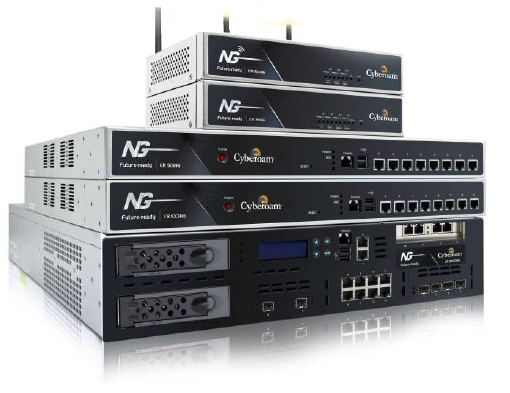 Cyberoam is active in research of Internet threats and battle against them. For example, its researchers recently analyzed and more closely described function of the bitcoin malware that was spread via fake links in Skype and GTalk networks. The manufacturer utilizes its experience earned in battle against cyber crime for improvement of its equipment and software. During the previous year, Cyberoam laboratories uncovered 138 vulnerabilities through its research and issued necessary signatures for increase of safety protection of its customers.
In Coolhousing, we utilize Cyberoam elements as the end equipment of customers who do not leave network security to chance or who simply need routing provided by IPv4 or IPv6 subnet. The Coolhousing network was built on the L2 network layer, which means that we will deliver all the traffic to the customer's IP address without change all the way to its destination. However, that means that potential security threats are "delivered" to the customer as well, and he has to deal with them by himself. Deployment of Cyberoam UTM significantly decreases the security incident risk.
Hosting specialist Jiří Dvořák recommends to clients who are looking for high-quality security solution provided by Cyberoam UTM: "On behalf of Coolhousing, I can say that we approve and recommend deployment of Cyberoam UTM. It is because of the excellent price/performance ratio, simple configuration interface, and also solution efficiency."
CR35iNG, which is supplied by Alternetivo to the Czech market, is powered by AMD G-Series T48L processor on the 1.4 GHz frequency, with additional 1 GB RAM, 2GB CF memory card, and 250GB hard disk used as the local quarantine storage.
The powerful hardware enables the equipment to achieve values declared by the manufacturer. For example, the Network Computing UK magazine in its March/April 2013 issue measured out UDP packets with size of 1518 B and permeability of 2,200 – 2,400 Mb/s in the real scenario of downloading web sites using the http protocol with approximately 800 Mb/s and with antivirus scanning of approximately 520 Mb/s on. These values show that CR35iNG exceeds the competition in the SMB segment multiple times; however, Cyberoam set its price lower than the prices of similar equipment provided by other manufacturers.
Author: Jirka Dvořák