If you have not been drowned in your own sweat yet, we have a fresh Cool IT News for you. Let's have a look on the Lidl, try to save one failed existence and we laugh at Xeon. And security news is included as well.
The Lidl get rid of the SAP
The german retail Lidl has been tried to implement the SAP for the last seven years. This project costs 500 million euros and unfortunately the result has not met expectations. So the Lidl cut SAP off along with the huge investment. It should be noted that this is not the first case – Deutsche Post-DHL had same problem and put 345 million euros to the air a few years ago. Let SAP live! More information
Slackware is on the edge
The longest develop Linux distribution, the Slackware Linux, is in the danger. Its author, Patrick Volkerding, is not a financial guru, and his project has taken his all money away. Currently, the community is solving how to help him and the Slackware project. Otherwise, we won´t see a finished Slackware Linux 15. More information
The AMD attacks on the Xeon
You can see the AMD ads, which is forbidden in the Czech republic, where Intel Xeon is compared to dinosaurs, on many world airports. The AMD admits that Intel ruled the world, but this era is already behind us. Vivat AMD Epyc! More information
Security news
Do you have your web on the HTTPS?
The Google Chrome from version 68 comes with a relatively new feature. All websites running on HTTP are newly considered as dangerous, resp. "Not Secured". So if you do not want to look like a dump, you should deploy HTTPS on your websites. More information
HardenedBSD fixes some vulnerabilities
Orthodox BSDguys definitely know a HardenedBSD, FreeBSD clone with maximum focus on the security. In the new version, specifically HardenedBSD 11-STABLE v1100056.1, a number of vulnerabilities have been fixed. A complete overview of mentioned changes is available on the home site. More information

News from Coolhousing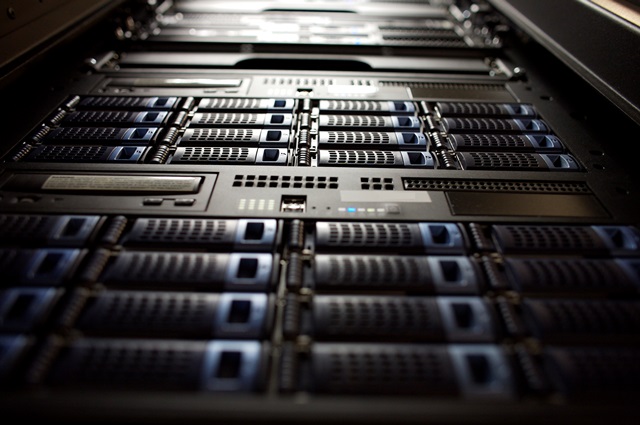 New dedicated server offer
Coolhousing Data Center comes with a brand new offer of HPE and SuperMicro dedicated servers. If you look for mailserver, storage or performed server for virtualization, dedicated servers from Coolhousing will entirely satisfied your demand. More information
Author: Jirka Dvořák