Reliable dedicated server with high performance, managed server with professional administration, or flexible virtual server, you can buy in the Coolhousing datacenter for very reasonable price and you can pay by bitcoins! Take advantage of the bitcoin rate to buy quality services and hardware!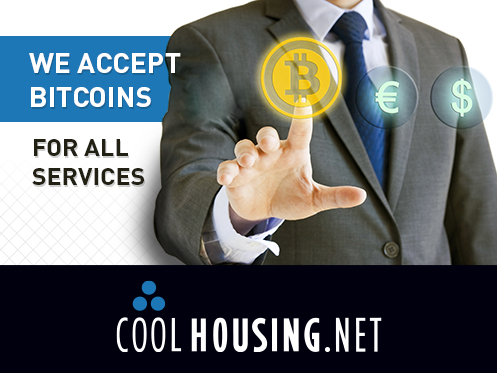 "Cryptocurrency Bitcoin has many benefits, and our clients can pay by this currency in our datacenter since 2014. We understood that independence from central banks and governments, fast and easy payments were and still are advantages, that many of our IT clients use very often", says Jiří Dvořák, Sales Representative in Coolhousing.
The price of one bitcoin has exceeded a value of $ 2000 last week, and thanks to these excellent conditions, you can get any service from Coolhousing for your project in 4 times better conditions, than last year!
If you wanted to buy a dedicated server SuperMicro with a effecient quad-core processor, big memory and hard drive last year, you would pay 0,2144 bitcoin (rate $ 530 for bitcoin on May, 2016). This may you will pay only 0,0572 bitcoin for the same server! You can see the difference between prices in 2016 and 2017 below.
| Dedicated server Supermicro | May 2016 | May 2017 |
| --- | --- | --- |
| Payment for 1 month | 0,2144 | 0,0572 |
| Payment for 6 months | 0,2037 | 0,0544 |
| Payment for 1 year | 0,1929 | 0,0515 |
Notice: calculation comes from May 20, 2017.
Pay with Bitcoins is simply cool even in the Coolhousing Data Center, invest and have quality services from a reliable provider with a 14-year tradition on the data market!