Virtual Servers with operational system Windows belong among the most popular Coolhousing Data Center services. We deeply care on the quality of this service and we bring you two new features, that most of clients of this service will certainly appreciate.
The first feature is a possibility to install Czech version of MS Windows Server 2012 Standard and 2012 R2 Standard on your server. The default language remains English version in MS Windows Server 2016 Standard, but it is also possible to install the system already in the default Czech version.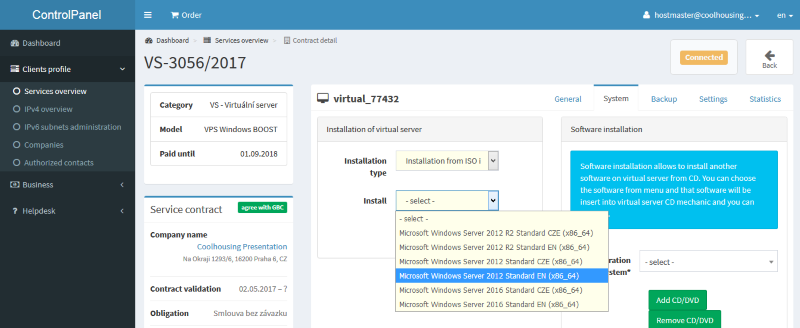 The second new feature is about installation and reinstallation of your virtual server. Within this process an obligation requiring to push the key to run the installation has removed. Now, it is not necessary to initiate the VNC console after a restart with press "any" key in a very short time.
We hope, that you will get used to these features very soon.
Coolhousing team