Order a discounted dedicated server Barebone R5 5600G and if server is not ready for you within 24 hours after payment, you will get server for the first month completely for free
Speed in IT and telecommunications is one of the most important variables, not only in connectivity, data processing, but also in the deployment of the server itself. Therefore, we have an interesting challenge for you as well as for us. If you order a dedicated server Barebone R5 5600G in the configuration* below whenever you want, make the payment and the "bare server" is not deployed for you within 24 hours, you will have the first month of service for free.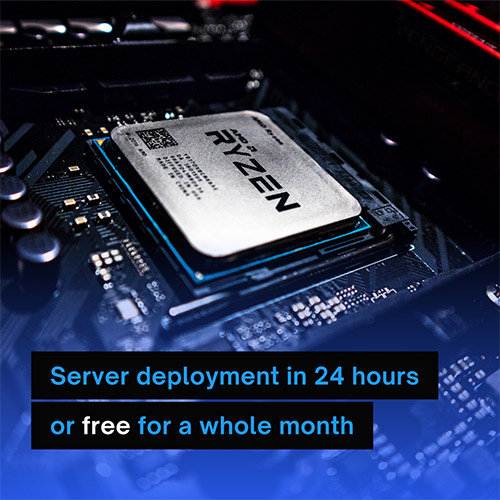 Favourable dedicated server a for reduced price
And what server is in the challenge? One of our most popular dedicated servers – Barebone, with a six-core CPU Ryzen 5, clocked at 4.4 Ghz per core. In addition, you'll get 32GB of DDR4 RAM and a pair of fast SSDs, each with 480GB of capacity. You can order this server here.
Attention! The challenge lasts until end of January
Coolhousing team
*The guarantee of service delivery within 24 hours is conditional on ordering the server in standard configuration without pre-installed operating system by our administrators. The client performs the installation by him/herself via remote management KVM over IP.