Little more than two months has past since Coolhousing began to use virtual servers based on KVM platform. Thanks to KVM it became technologically possible for us to include in the list of supported operation systems also Microsoft Windows operation system. The only obstacle was the amount of the licensing fee for the which was comparable with the price of the entire virtual server. However that is a history now.
Now we are able to offer fully functional VPS with Windows operation system for only € 7,- per month.
The solution is based on a very powerful server which became a part of our virtualization node and also part of our processor license for Microsoft Window 2008 R2 Datacenter edition. This license enables us to operate larger number of virtual servers for one price and under one license on one physical server. The licensing fee is therefore divided between several customers, which of course, positively affects the price.
The result is a powerful virtual server designed only for Microsoft Windows server operation systems in the following configuration setting: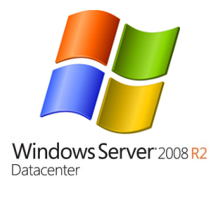 VPS WINDOWS
CPU: 2× 1 500 MHz
RAM: 1 024 MB
HDD: 30 GB
60 MB/s hard disk data transfer rate
100 Mbps shared connection
1× IPv4, /96 IPv6
Sales price for the first and initial payment period: € 7,-
Regular price: € 11,- per month.
Virtual server performance increase
Coolhousing continuously increases the power output/performance of offered solutions and if possible without any increase in the price. Operation of virtual servers under one highly powerful node also enables us to move virtual servers within the node – in case of a breakdown, but without any restrictions or limitations to the service. During the month of September we have performed a large upgrade of all our servers inside the node, which provided us with a performance and operational memory size increase in two our most popular virtual servers – VPS STANDARD and VDS ENTERPRISE.
After a restart of the virtual server from the web administration application, the new parameters will be automatically reconfigured for our current customers. Better service for the same price – that is Coolhousing.
All virtual private servers you can find at https://www.coolhousing.net/en/virtual-private-server.