Are you planning to operate your own cloud in order to satisfy your company's IT demands, are you planning to rent virtual servers, or are you planning to enter the webhosting services market? If so, you can rely on us! We will be pleased to prepare a custom offer, and we will be glad to share our technical knowledge with you.
Virtualisation or webhosting. This has long been a dilemma encountered when you want to place a new project on the internet. Through virtualisation, you gain access to a virtual computer, which, however, appears and acts exactly the same as if it were a physical server reserved solely for you. So you have maximum options for configuration, and you have nearly unlimited possibilities, subject only to performance limits. Although webhosting will limit you in many ways, with it there will be no need for (or of course an option of) more complex administration or any need to have specialised knowledge or to pay an administrator.
The situation in the past year or two has been such that the prices of virtual servers and better webhosting programs have not only been close, but even matched each other. This is particularly noticeable on the Microsoft Windows platform, where webhosting has always been much more expensive than on Linux, although virtualisation has a similar price thanks to the favourable licence terms of Windows Server.
Regardless of which variant you choose, for satisfaction of your company's increased demands or for the purpose of further sale of services, at Coolhousing we will prepare such an attractive offer for you for equipment rental and good advice to start with, that you will not even want to search elsewhere any longer.
Virtuozzo virtualisation
One of the possible virtualisation solutions is Virtuozzo. The company behind this product is Parallels, which is among the world's leading providers of virtualisation solutions. And this is apparent with Virtuozzo! Virtuozzo has three basic functions: virtualisation at the level of a classic hypervisor, container virtualisation and management of virtualisation storage locations.
Virtuozzo hypervisor, like all competing hypervisors, will create separately running virtual machines with separate instances of the operating system on one piece of physical hardware. However, containers are isolated virtual servers running jointly over a shared operating system kernel. The advantages and disadvantages of both options are clear. Hypervisor offers more reliable separation of individual virtual servers, while containers reduce the hardware demands of the entire solution, so that it is not necessary to virtualise the entire operating system with each virtual machine, including drivers, hardware, etc.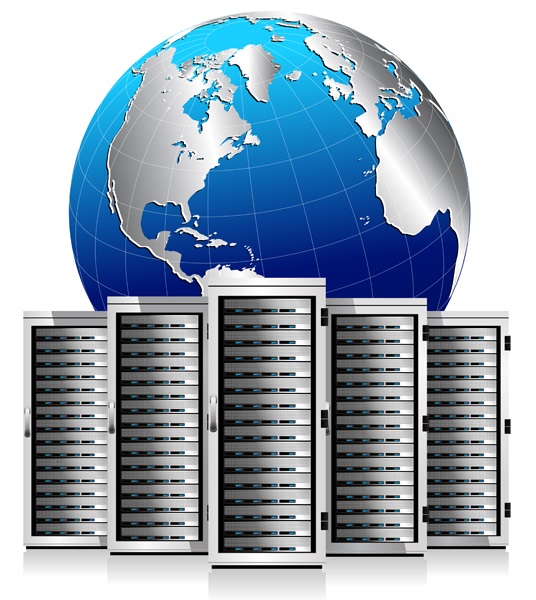 Worry-free virtualisation with Coolhousing
Although manufacturers focus on easy web administration, even with a superior interface you will not get by without an experienced administrator. So instead of a web interface on the server that you would have to take care of, why not rent a straightforward solution that someone else will take care of?
Since 2010, Coolhousing has been providing virtualisation on the Red Hat KVM platform. KVM is full hardware virtualisation. This technology enables us to offer virtual servers with high performance, reliability and various operating systems on a single virtual server.
One minor disadvantage is that ad hoc creation of virtual servers custom tailored to the customer's requirements is not possible. A virtual server must correspond to the existing defined model. However, there are no limits on the server's resources, which in reality leaves room for creation of a nearly unlimited number of virtual servers. You will also have an entire virtualisation node at your disposal, not just a single server. For large customers, we offer a price list in which prices are set for individual VPS based on monthly turnover.
And what next? Do you need an interface for your business customers? We're prepared for that as well! We can offer anyone interested, whether you are a large customer or an end customer, an administrative interface, which can contain your logo and colours adapted to your corporate identity.
Webhosting under your own administration
If you don't want to offer virtual servers, we can immediately offer you a couple of very attractive alternatives. They are Plesk from Parallels and the free software product ISP Config. Both are very well designed, easy to use and secure tools for administration of web servers and applications. They offer you nearly complete operation of your services. With them, you will be able to set up and mange customer accounts easily.
Both solutions include user-friendly web interfaces, making them available anytime from anywhere. However, as is already apparent from the statements above, Plesk has one clear disadvantage compared to ISP Config: It costs money. But if you are considering webhosting on the Windows platform, then you will not get by without digging deep int your pockets, because ISP Config lacks support for Windows servers.
Nonetheless, our administrators do not lack support for ISP Config. Based on your offer, one of our experienced administrators will install everything you need on your virtual or dedicated server: the Ubuntu Linux operating system, necessary software and ISP Config, and of course will configure everything for problem-free functioning of all components. Via ISP Config, you will be able to administer an unlimited number of websites, e-mail addresses, databases and FTP accounts, all without any monthly fees.
Author: Jirka Dvořák