A dedicated server is an alternative to investment in expensive acquisition of your own server. The offer of hosting services includes shared hosting, virtual servers and purchasing of own technology. Do you know the advantages of leasing technology, and did you know that you can acquire a dedicated server even in a managed variant, including with an administrator's services?
Acquiring a dedicated server means leasing an entire physical server from a provider of services for own use. By operating a reserved server, you will gain greater flexibility during selection of software and its configuration. The entire output of the server is available for you, and so you do not have to be concerned about the risk of service suspension due to high costs, which often jeopardise shared hosting. Moreover, you can select the right dedicated server from a wide range of offered options, which have been adapted to the budgets of saving customers as well as to the performance needs of demanding applications.
Leasing is advantageous if you need to balance cash-flow or you need to use budgeted resources more flexibly. Unlike investments (CAPEX) into acquiring own technology, you can finance leasing from operating expenses (OPEX). Leasing of a server will also protect you against high investments, quick declines in the prices of purchased expensive assets and last but not least against additional costs for potential servicing of technology.
Advantages of dedicated servers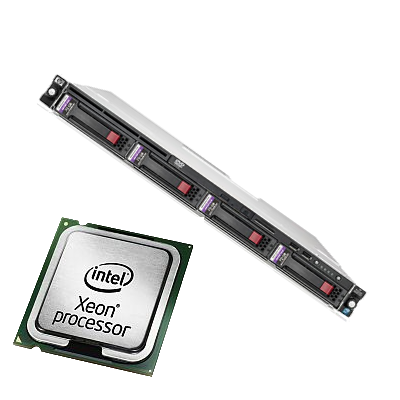 Probably the most important advantage of dedicated servers is reliability of operation. Since the entire server is under the control of a single customer, problems with another customer's applications will not cause server instability, strain or poor internet connections.
The same arguments also apply for server performance. You do not have to share processor performance, space in operating memory or on the hard disk with anyone if you have a dedicated server. You are not restricted by artificially configured limits, but only by the physical parameters of the server, which you can select yourself when purchasing the service. In short, the performance of the dedicated server is reserved only for you.
An often overlooked characteristic of a reserved server compared to shared web hosting is a unique IP address. In shared hosting, under a single IP address there are dozens or even hundreds of web presentations from other customers, over whose contents you have no control. Just one page attached by malware (compromised publication system) is enough to put the IP address of the blacklists of web security organisations. These lists are subscribed to by many ISPs. The presence of an IP address on a blacklist makes that IP address inaccessible from the particular ISP's network. Inaccessibility of a website can cause serious problems when doing business. You will not end up in such unpleasant situation with an unshared IP address accompanying the dedicated server.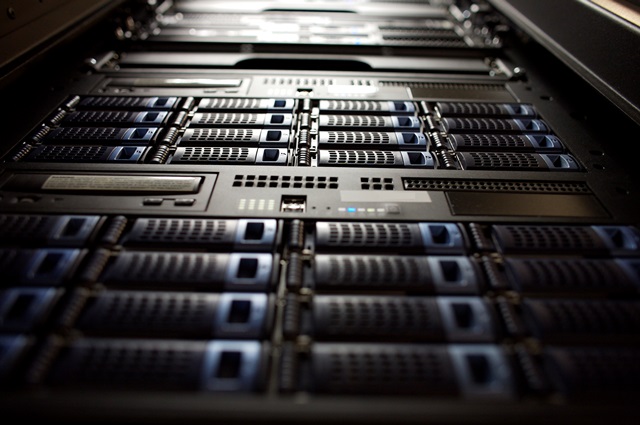 The server under your administration means absolute adaptability. A typical characteristic of shared web hosting is the inability to change a number of settings, often including necessary configuration for the PHP running environment, not to mention the inability to configure the operating system or individual services. However, a dedicated server is fully available for you. You can install an operating system of your choice, to which you will have full administrator access. Which software you select and how you configure it is up to you.
Another clear advantage of dedicated servers is greater security. Since the server is not shared and its operator is the only one who has access to it, there is a lower risk of a successful attack on a server or even its take-down.
Dedicated server with an administrator
If a dedicated server seems like a beneficial tool for addressing your needs, but you do not have available an administrator to manage it, you can choose to use a managed server or to lease a reserved server together with the services of an experienced administrator.
The administrator's are employees of the server provider. Their main work responsibility is caring for customers' dedicated servers, on which they perform installation and maintenance of software, necessary servicing of hardware, configuration of individual services, etc. Interventions are carried out always based on the customer's instructions and wishes or when needed, such as during suspension of operation of the server or in the event of acute security risks.
The leasing of a dedicated server with an administrator will help you save costs for employing your own specialists, will eliminate the need for your administrator to travel to the operator's data centre to manage the servers and will free the capacity of your own administrator for more important steps. In short, a managed server is a choice wherever the deployment of your own administrator would be uneconomical or ineffective.
The price tag attached to the leasing of a server, related housing services and other services provided by an administrator will not be an unpleasant surprise. The market of dedicated servers is currently seeing strong competition, thanks to which prices have fallen so that leasing servers rather than shared hosting or acquisition of your own server certainly is worth considering.
You can look at our offer of dedicated servers.