GitHub celebrates ten years of existence. Nvidia ends a support for 32-bit systems. Red Hat with new RHEL. It is Cool IT NEWS no. 69!
GitHub is celebrating the first decade
Who wouldn´t know GitHub. This encryption center of the internet has built a strong reputation. Ruby on Rails has moved here, Bitcoin was developed here, and Python has recently moved to here. This week, GitHub celebrates the first decade of its existence. We hope, that many more new stuff will come up from here. More information
Nvidia drops the support for 32-bit systems
Nvidia announced the expected step. The support for 32-bit operating systems and old Fermi architecture was shut down. Huray! After all, AMD ended up with support of cards in 2015, but the latest Nvidia piece with Fermi architecture comes from 2011. Perhaps there will be more time to move the graphic cards to better future. More information
Hell, there's a new RHEL!
After Red Hat has tested everything on free versions of its systems, recently it comes with a new version of Red Hat Enterprise Linux for enterprise solutions, big boss and reach corporations. Version 7.5 brings improvements to the security of hybrid cloud, as well as improving the performance of the data storage subsystem. More information
Security news
AMD released Spectre v2 fix (from 2011)
Are you running on AMD processor from 2011 or newer? Then we have a good news for you. AMD realised the situation and finally released the Specter's second version fix. It covers all processors from 2011. More information
Philips and healthcare, chapter 154
How many times has it been here. Many speculation about passwords in Philips healthcare systems, inadequate security, etc. Everything is now officially confirmed. Ha! Issues usually concern Philips iSite and Philips IntelliSpace PACS. More information

News from Coolhousing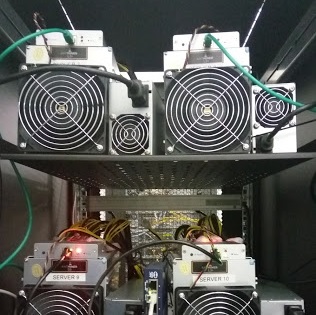 Professional Mining Colocation
The high performance, space, electricity and cooling in particular. These are basic, but not all variables that have to be taken into mind, when you want to mine any cryptocurrency. If you already invested a lot of money in the mining rig, then the mining machine care, services and an environment, where the machine is located, should be on the professional level. Only this way, all operating and maintenance costs can be optimized to bring the desired, invested fruit. More information
Author: Jirka Dvořák